Cameras
%3CLINGO-SUB%20id%3D%22lingo-sub-436117%22%20slang%3D%22en-US%22%3EBattery%20Go%20Pro%20Easily%20Drains%3C%2FLINGO-SUB%3E%3CLINGO-BODY%20id%3D%22lingo-body-436117%22%20slang%3D%22en-US%22%3E%3CP%3EI%20had%20turned%20off%20all%20the%20unnecessary%20preferences%20that%20I%20can%20turn%20off%20to%20reduce%20battery%20draining%2Cbut%20why%20is%20it%20is%20still%20easily%20gets%20low%20battery%3F%3C%2FP%3E%3CP%3E%26nbsp%3B%3C%2FP%3E%3CP%3EDo%20I%20need%20to%20buy%205%20batteries%20in%20order%20to%20support%20my%20daily%20outside%20activities%3F%3C%2FP%3E%3C%2FLINGO-BODY%3E%3CLINGO-LABS%20id%3D%22lingo-labs-436117%22%20slang%3D%22en-US%22%3E%3CLINGO-LABEL%3EHERO8%20Black%3C%2FLINGO-LABEL%3E%3C%2FLINGO-LABS%3E%3CLINGO-SUB%20id%3D%22lingo-sub-436133%22%20slang%3D%22en-US%22%3ERe%3A%20Battery%20Go%20Pro%20Easily%20Drains%3C%2FLINGO-SUB%3E%3CLINGO-BODY%20id%3D%22lingo-body-436133%22%20slang%3D%22en-US%22%3E%3CP%3E%3CIMG%20src%3D%22https%3A%2F%2Fmedia.giphy.com%2Fmedia%2FDaGehjEaulNfy%2Fgiphy.gif%22%20border%3D%220%22%20%2F%3E%3C%2FP%3E%3CP%3EGoPro%207%20has%20the%20same%20issue%20-%20GoPro%20again%20-%20I%20didnt%20tell%20you%20....%20%3B)%3C%2FP%3E%3C%2FLINGO-BODY%3E%3CLINGO-SUB%20id%3D%22lingo-sub-439141%22%20slang%3D%22en-US%22%3ERe%3A%20Battery%20Go%20Pro%20Easily%20Drains%3C%2FLINGO-SUB%3E%3CLINGO-BODY%20id%3D%22lingo-body-439141%22%20slang%3D%22en-US%22%3E%3CP%3E%3CA%20href%3D%22https%3A%2F%2Fcommunity.gopro.com%2Ft5%2Fuser%2Fviewprofilepage%2Fuser-id%2F130477%22%20target%3D%22_blank%22%3E%40sunnyflame40607%3C%2FA%3E%2C%20the%26nbsp%3Bcamera's%20maximum%20battery%20capacity%20will%20vary%20based%20on%20settings%2C%20environmental%20conditions%2C%20and%20other%20factors.%20You%20may%20check%20this%20article%20that%20lists%20down%20the%20estimated%20runtime%20(in%20minutes)%20of%20the%20HERO8%20Black%26nbsp%3Bcamera%3A%26nbsp%3B%3CA%20href%3D%22https%3A%2F%2Fcommunity.gopro.com%2Ft5%2Fen%2FHERO8-Black-Battery-Information%2Fta-p%2F398777%22%20target%3D%22_blank%22%3Ehttps%3A%2F%2Fcommunity.gopro.com%2Ft5%2Fen%2FHERO8-Black-Battery-Information%2Fta-p%2F398777%3C%2FA%3E%3C%2FP%3E%0A%0A%3CP%3E%26nbsp%3B%3C%2FP%3E%0A%0A%3CP%3EIt%20is%20important%20to%20determine%20battery%20integrity%20to%20make%20sure%20that%20your%26nbsp%3Bcamera%26nbsp%3Bworks%20smoothly.%20You%20may%20perform%20a%20short%20record%20time%20test%20through%20the%20instructions%20%3CA%20href%3D%22https%3A%2F%2Fcommunity.gopro.com%2Ft5%2Fen%2FShort-Record-Times%2Fta-p%2F395856%22%20target%3D%22_blank%22%3Ehere%3C%2FA%3E.%3C%2FP%3E%0A%0A%3CP%3E%E2%80%AF%26nbsp%3B%3C%2FP%3E%0A%0A%3CP%3EShould%20you%20get%20a%20runtime%20that%20is%20significantly%20shorter%20than%20the%20expected%20battery%20life%2C%20despite%20you%20using%20a%20%3CA%20href%3D%22https%3A%2F%2Fcommunity.gopro.com%2Ft5%2Fen%2FSD-Cards-that-Work-with-GoPro-Cameras%2Fta-p%2F394308%22%20target%3D%22_blank%22%3Erecommended%20SD%20card%3C%2FA%3E%E2%80%AFand%20the%26nbsp%3Bcamera%26nbsp%3Bbeing%20updated%20to%20the%20latest%20firmware%2C%20let%20our%20Support%20team%20know.%20This%20way%2C%20they%20can%20help%20you%20with%20the%20next%20steps.%20You%20may%20reach%20them%20by%20phone%20or%20chat%20through%E2%80%AF%3CA%20href%3D%22https%3A%2F%2Fgopro.com%2Fhelp%2FContactUs%22%20target%3D%22_blank%22%20rel%3D%22noopener%20noreferrer%20noopener%20noreferrer%22%3Ehttps%3A%2F%2Fgopro.com%2Fhelp%2FContactUs%3C%2FA%3E%E2%80%AF.%E2%80%AF%26nbsp%3B%3C%2FP%3E%0A%0A%3CP%3E%26nbsp%3B%3C%2FP%3E%0A%0A%3CP%3E%26nbsp%3B%3C%2FP%3E%3C%2FLINGO-BODY%3E
Reply
Topic Options
Mark Topic as New

Mark Topic as Read

Float this Topic for Current User

Bookmark

Subscribe
4 weeks ago
Battery Go Pro Easily Drains
I had turned off all the unnecessary preferences that I can turn off to reduce battery draining,but why is it is still easily gets low battery?
Do I need to buy 5 batteries in order to support my daily outside activities?
Message 1 of 3
(66 Views)
Highlighted
4 weeks ago
Re: Battery Go Pro Easily Drains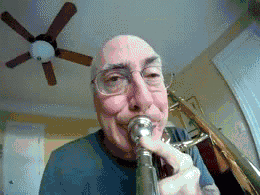 GoPro 7 has the same issue - GoPro again - I didnt tell you .... ;)
Message 2 of 3
(61 Views)
3 weeks ago
Re: Battery Go Pro Easily Drains
@sunnyflame40607, the camera's maximum battery capacity will vary based on settings, environmental conditions, and other factors. You may check this article that lists down the estimated runtime (in minutes) of the HERO8 Black camera: https://community.gopro.com/t5/en/HERO8-Black-Battery-Information/ta-p/398777
It is important to determine battery integrity to make sure that your camera works smoothly. You may perform a short record time test through the instructions here.
Should you get a runtime that is significantly shorter than the expected battery life, despite you using a recommended SD card and the camera being updated to the latest firmware, let our Support team know. This way, they can help you with the next steps. You may reach them by phone or chat through https://gopro.com/help/ContactUs . 
Message 3 of 3
(34 Views)